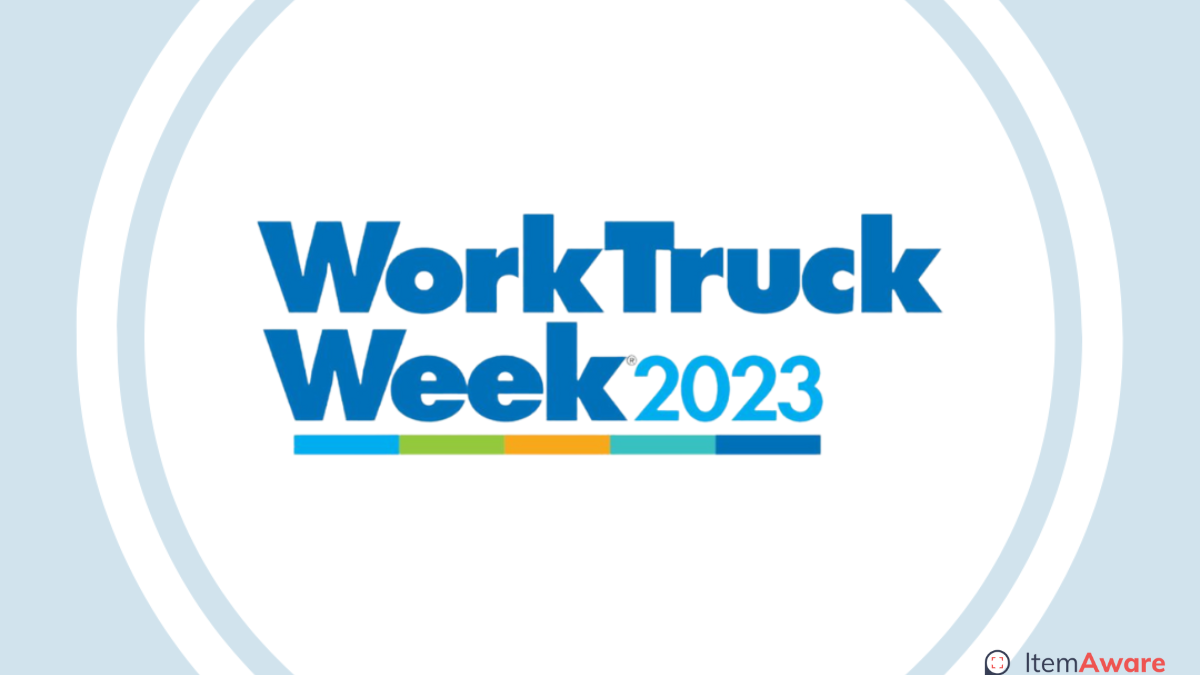 Taking Work Truck Week by Storm
Aware Innovations is an exhibitor at the upcoming Work Truck Week being held in Indianapolis, Indiana on March 7–10, 2023. This event features the newest technology and products in the industry, giving attendees a glimpse at the bright future of innovation that lies ahead for the work truck sector. Join us at this one-of-a-kind event to see our modern tool-tracking software, ItemAware, in action.
ItemAware is an industry-leading product that has revolutionized the tool tracking market with its robust features and nearly instantaneous ROI. Our intuitive software virtually eliminates the occurrence of misplaced or lost tools, stores compliance data while reminding you of critical deadlines, and increases overall efficiency. ItemAware is the technology of choice for companies seeking to modernize their tool tracking processes while reducing their manual workload.
Continue reading to learn more about how ItemAware can help automate your tool tracking processes, saving you both time and money.
Tool Loss Mitigation
Did you know that the utility industry estimates a 30% annual loss rate of tools, i.e., upwards of $900,000,000 "lost" items annually? This startling statistic is proof that the utility sector is in desperate need of a new, intuitive way to track tools and equipment. At Aware Innovations, we didn't just listen to the complex issues you are facing – we invented a much-needed solution to this expensive, time-consuming, and often frustrating problem.
Important equipment can easily be misplaced on a busy job site – especially when thieves see an opportunity to steal high-dollar assets. Tool tracking can protect your company's budget and prevent theft by locating and monitoring the last known location of every item being used. Put an end to wasting resources on replacing lost and stolen equipment by investing in ItemAware to ensure that you always have the right tools on hand whenever, and wherever you need them.
Review the graphic below to learn more about how ItemAware works.

What if we told you that you can reduce your tool loss rate to nearly zero and likely see a return on your investment within 12 months by utilizing our cutting-edge technology? This is just one of the many benefits you could see by adopting our innovative tool tracking software.
ItemAware's true value is found in our customer's successes.
Tool duplication is a real problem that carries costly consequences. When you don't know what you have, you end up replacing tools that aren't actually lost. Avoid accidental duplication of tools and stop wasting money on excess by investing in ItemAware.
Compliance Tracking
OSHA compliance is innately complicated, but it doesn't have to feel impossible. Our innovative technology has the intelligence to preserve your workers' safety by keeping you up to date on your calibration, maintenance, and inspection due dates. ItemAware is the quick, easy-to-use solution to ensure that you never pay the price of falling out of OSHA compliance.
Worker safety is your responsibility – and it should be your top priority. You can safeguard yourself against worker compensation claims while protecting your employees by completing all necessary safety checks on time. ItemAware conveniently tracks all impending maintenance deadlines and reminds you of upcoming calibration and inspection due dates, making certain that you never miss an important deadline again.
Regain your focus and get back to your most profitable goals by letting our modern software keep your company compliant while maintaining worker safety.
Increase Productivity
Getting the job done right the first time is an integral part of excellent customer service. Efficient processes not only lead to happy customers but also increases revenue while decreasing wasted resources.
Our cutting-edge software is automatic – meaning no user involvement is needed. Manual tracking and updating item information is both time-consuming and prone to human error, resulting in lost time, effort, and money. ItemAware changes that story by fully automating the inventory process.
You deserve a system that you can count on as well as inventory counts that are accurate and reliable. Our modern software is always on, reading tools continually – giving you real-time data on your most valuable assets. Say goodbye to long lag times by allowing ItemAware to automatically track your tools all day, every day.
Work Truck Week 2023 – Come See ItemAware in Action
Don't just take our word on how ItemAware can revolutionize your tool tracking processes – come see it in action. As an exhibitor at Work Truck Week in Indianapolis, Indiana on March 7-10, 2023, we will be demonstrating the key features of our robust software. Join us at this industry-leading event to see how ItemAware can be tailored to meet your specific needs.
Can't make it to Work Truck Week? No problem! We are always here to help you. Get started today by requesting a free 30-minute demo with one of our knowledgeable representatives.
About the Author
Jessica Frye is an expert content writer with 7+ years of professional writing experience. She earned her B.A. in Communication Studies from Wright State University and has worked alongside companies in both the for-profit and non-profit sectors. Jessica is passionate about community and enjoys using the power of words to not only cause people to react but to take initiative.