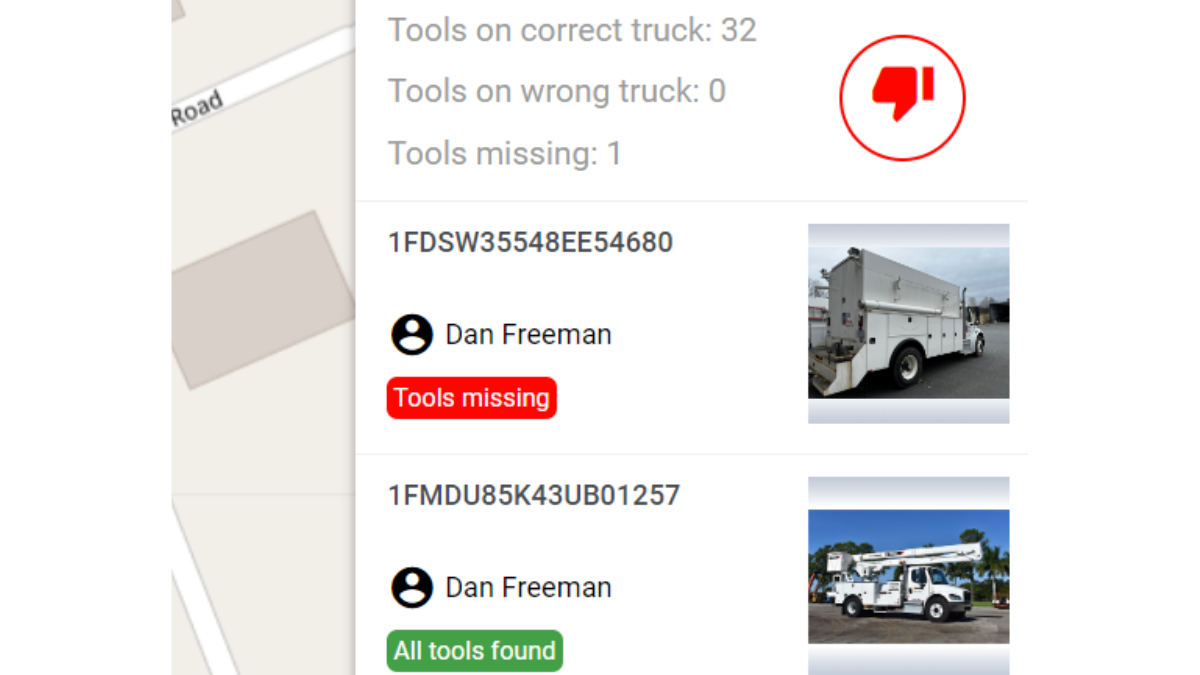 Storm Recovery Efforts – How ItemAware Lends a Helping Hand
When a catastrophic storm leaves behind a path of destruction, clean up cannot wait. Residents, business owners, and the community at large depend on the lifesaving work of storm recovery crews. But what happens when the tools these teams rely on aren't readily available during critical clean up phases? With Aware Innovations' intuitive tool tracking software, ItemAware, this question will never need to be answered again.
According to an article published in September by CNBC, "[t]he U.S. has been hit by 23 separate disasters this year, each causing more than a billion dollars in damage, the highest number on record." The extreme magnitude of the storms coupled with the incomprehensible level of destruction left behind necessitates that recovery companies have their trucks ready for immediate deployment at all times. The task of having the right tools, in the right hands, at the exact right time is weighty, but it doesn't have to be impossible. ItemAware takes the complication out of tool tracking, allowing your team to hit the ground running.
Continue reading to learn how ItemAware is the software you need to increase operational efficiencies on your next storm recovery mission.
Keeping Trucks Ready for Immediate Deployment Is No Longer Optional
When storm recovery crews are called upon, there is no time for supply runs. Communities around the nation depend on recovery trucks to remain fully stocked and ready for immediate deployment. Recovery crews know all too well that seconds matter when lives have been devastated by nature's fury.
Truck operators are responsible for ensuring that all necessary tools are always accounted for and up-to-date inventories are easily accessible. However, to no one's surprise, mistakes happen when operators rely solely on manual inventory counts. To further complicate matters, physical inventory counts also lack access to real-time data. When a storm has ravaged a community, the last thing your team needs to worry about is human error standing in the way of them completing their most important jobs.
Our industry-leading asset tracking solution, ItemAware, automates the inventory process by giving you constant, easy-to-interpret access to the exact location of your tools, equipment, and materials. Never again will you be left wondering if you have the equipment your team needs to get the job done right the first time.
Storm Recovery Crews Reach a Storm Ravaged Community – Now What?
Your trucks have made it – and so has your team – and now it's time to quickly assign jobs and allocate equipment accordingly. Time is of the essence, meaning storm recovery crews don't have the luxury of manually verifying that the correct tools are onboard their trucks. However, recovery teams rely heavily on their tools and cannot afford to head to a jobsite without the proper equipment on board their trucks. Thankfully, our modern tool tracking solution not only saves time but also ensures that storm recovery crews never head to a jobsite emptyhanded.
Operational efficiencies are key during storm recovery missions. What if we told you that with a click of a button your team could have immediate access to an up-to-date log of the exact inventory on their truck? A quick glance-over would confirm all tools are appropriately assigned, giving your teams the go-ahead to get to work faster.
Check out the graphic below to view an example of what ItemAware's user-friendly inventory screen looks like.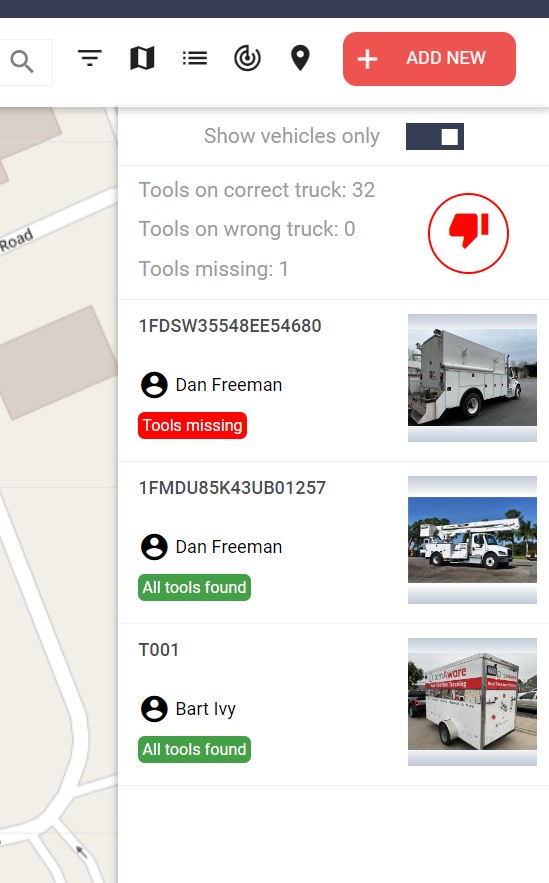 Does your team prefer paper copies? No problem! ItemAware equips you with the ability to easily print off up-to-date inventories. Our user-friendly software gives you the ultimate flexibility to access your inventory counts whenever, wherever you need it in whatever form, whether digital or physical, you prefer.
Mission Complete
"Any diligent asset management process requires constant involvement from staff but automating the process with RFID requires far less of it." – Wes Clark, Office of the Chief Information Officer, US Patent & Trademark Office
The work is finally done – and your teams are ready to go home for some much-deserved rest. Before heading out, you must first confirm that all essential tools and equipment have been returned to the proper places. Traditionally, wrap up inventories involved tedious, manual counts, leaving exhausted storm recovery crews waiting for the all-clear. Fortunately, there is a much more efficient solution, ItemAware, that will instantaneously populate inventory counts, getting your teams back on the road home faster.
Storm Recovery Crews Deserve a Better Way to Keep Track of Their Tools
Storm Recovery Crews have a big job to do. A job that shouldn't be hindered by manual, error-ridden inventory counts. Get your team to their relief efforts faster by partnering with Aware Innovations to implement our intuitive tool tracking software, ItemAware.
Worried that you don't have the time to spend on implementing a new software? We've got you covered. Our team of qualified professionals work around the clock to ensure that you have the software in place when you need it most.
ItemAware Is the Solution You Need to Deploy Your Storm Recovery Trucks with Confidence
Our team would love to talk to you about how ItemAware can be the asset tracking software you've been searching for. Get started today by requesting a free 30-minute demo with one of our knowledgeable representatives.
About the Author
Jessica Frye is an expert content writer with 7+ years of professional writing experience. She earned her B.A. in Communication Studies from Wright State University and has worked alongside companies in both the for-profit and non-profit sectors. Jessica is passionate about community and enjoys using the power of words to not only cause people to react but to take initiative.
Tags In