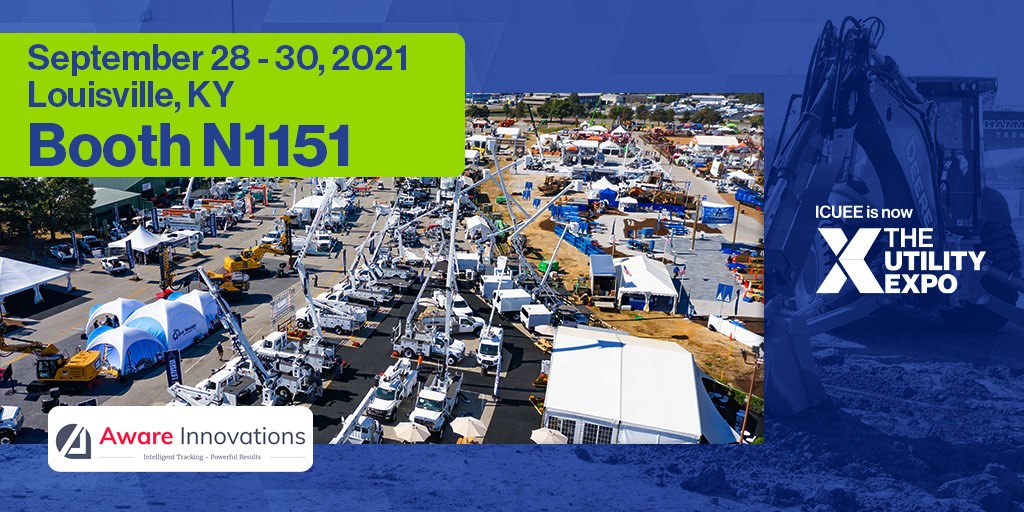 Join Us at the Utility Expo, September 28-30
We are headed to the Utility Expo in Louisville Kentucky! Join us and stop by our booth #N1151, to see a live demo of our ItemAware Tool Tracking Solution.
Special Offer – Use Our Code & SAVE!
We cordially invite you to attend The Utility Expo 2021 and visit us at booth N1151. Register early to save time and save money. When you register now with our promo code AWA110C, you will save 43% on each show badge, valid through September 27!
What is The Utility Expo and Why Should You Attend?
The Utility Expo is the utility industry's largest trade show held every two years. Covering 30+ acres of indoor and outdoor exhibits, the show brings together more than 19,000 construction and utility professionals.  Here are your top 5 reasons to attend:
Get your hands on over 30 acres of new equipment, advanced technology, and safety products to see, try and add to your fleet.
The Jobsite presented by Planet Underground
A peer-to-peer area where contractors learn from other contractors and service providers with a focus on safety and damage prevention. The Jobsite will feature live utilities, providing a realistic working environment.
Field classrooms right on the show floor covering the industry's hottest topics including fleet management, utility locating, pipeline maintenance and more.
Leading experts and innovators in manufacturing and technology share their knowledge and experience to show you how to get the most from your equipment.
Face-to-face opportunities to build lasting connections with your utility professional peers.
The Utility Expo only happens once every two years. Don't miss your chance to get informed & see the latest industry developments September 28-30, 2021.
Remember to use our code AWA110C to save 43% on registration fees! Register by September 27 for the best rate.
Health & Safety Commitment Message from The Utility Expo:
We're looking forward to bringing our industry back together in Louisville. Your health and safety is our top priority. We are following the guidelines of the CDC and we are working closely with the Kentucky Exposition Center to ensure a safe and rewarding experience for all. Please check our website for the latest information.