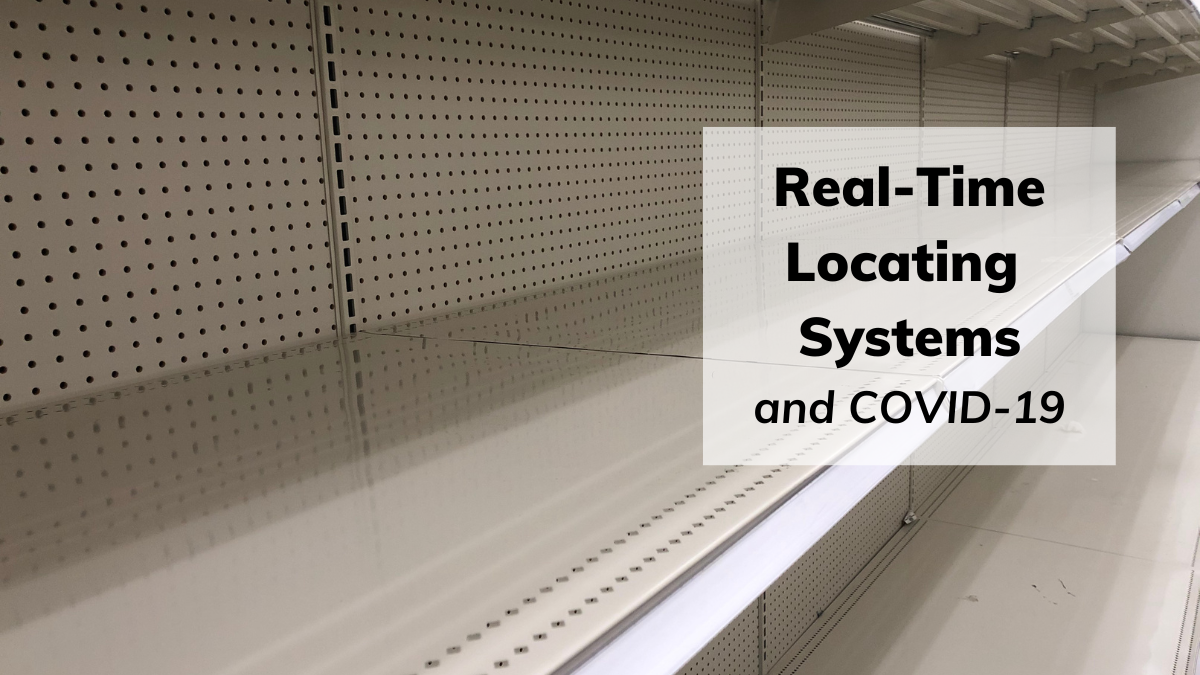 COVID-19 and Real-Time Locating Systems
Times of crisis highlight the value of RTLS in supply chain management. The COVID-19 pandemic accelerated the need for digital transformation, namely the use of Real-Time Locating Systems (RTLS). Read below to find out more.
The Critical Role of RTLS in Supply Chain During COVID-19
COVID-19: an unpredictable crisis that revealed just how fragile our way of life truly is. Closed restaurants, remote work, children going to school in their living rooms; none of us foresaw the ways our lives would look in 2020.
Industries and supply chains were no different.
Looking back, we see the devastation COVID-19 wreaked on global supply chains, different channels required to meet customer needs, and the critical role that real-time locating systems have in helping industries react to crisis.
COVID-19 and the Supply Chain Crisis
As the pandemic spread across the US, supply chains battled inventory discrepancies, unreliable staffing, and supply shortages.
Rapidly changing purchase behaviors rendered inventory predictions inaccurate. Stock imbalances and uncertain demand confronted industries as consumers reevaluated buying habits and changed their purchase methods1.
New requirements enforced social distancing in workspaces and two-week quarantines for any infected staff members. This created additional challenges to companies as production lines shut down and gaps in staffing created delays and lost information2. Companies were also forced to reduce numbers and make staff cuts. By July of 2020, 31.3 million people in the US reported they were unable to work at some point in the last four weeks. This included full lay-offs or fewer hours worked as employers lost business because of COVID-19. This figure was down compared to the 40.4 million in June 2020 and 49.8 million in May 2020, according to the US Bureau of Labor Statistics.
Supply shortages made national news, especially highlighted in the medical industry. The US government and hospitals scrambled to find and order N-95 masks, respirators, and personal protective equipment (PPE). Finding, making, and delivering these items was critical in providing immediate care, putting the medical supply chain to the test.
Changing Consumer Channels in 2020
Concerned about the dangers of the virus, more consumers shifted towards online purchasing, contactless payment, and delivery.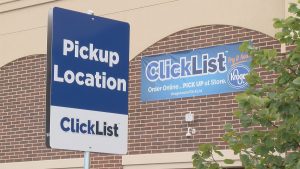 In March of 2020, when shutdowns happened, online purchasing spiked. Consumers made 58% of purchases online versus 32% prior to the pandemic. Many plan to continue this behavior after the virus is gone.3
Contactless payment and delivery also saw surges during this time. Companies such as DoorDash, GrubHub and Uber Eats were all poised to become heroes in 2020 as many consumers opted for contactless meal delivery. Second Measure, a technology company that researches consumer behavior, reported that 35% of US consumers used these services, up from the 27% that reported doing so a year ago. (Report published in December 2020.)
The digital trend affected grocery stores as well. Daily average online grocery sales in the US increased 110% March 12-April 11, 2020. This is compared to the week prior to the shutdown (March 1-11, 2020).4 Curbside delivery became a focal point for many of these stores, and Kroger even waived the $5 fee to appeal to shoppers.5
The Need for Real-Time Locating Systems (RTLS) During COVID-19
These abrupt shifts wrought by COVID accelerate the need for digital transformation, namely the use of Real-Time Locating Systems or 'RTLS'.
Real-time locating systems accurately determine a person's or item's location, feeding that data to its users. These systems can use a wide range of technologies, including Bluetooth, Wi-Fi, RFID, Ultra-Wide Band (UWB) and Cellular. Each technology has differing sets of capabilities, giving users various options to fit their needs.
Use cases for RTLS systems are broad. Warehouses use these systems to track items moving in and out, the government uses it to track IT assets, and retailers use it to identify which stock is on the sale floor vs. in the back rooms. Hospitals use it to track both medical supplies and patients, and to perform contact tracing and proximity monitoring of personnel.
How can RTLS Help in Times of Crisis?
Times of crisis highlight the value of RTLS in supply chain management. Below are several reasons why RTLS is so critical:
Visibility

: RTLS allows users to see how much inventory they have and where it is in the supply chain in real or near-real time, without physical inventories. When COVID became an issue, companies with poor visibility were not able to react quickly. Real-time locating systems allow companies to see what inventory they have on hand and where it is. They can more quickly decide what to produce and how much stock can be moved as demand shifts (i.e., from in-store to online fulfillment).

David Krebs of VDC Research, did a deep dive into the impact of COVID on industries. Reviewing his findings in an interview with AIM, he remarked "One of the things that has been exposed as a result of COVID-19… is that retailers with good visibility into their operations, particularly into their physical retail stores, are ones that have been best positioned to respond and be more agile in their response to different shopping habits. …Those who don't have a good idea of what they have in their stores, or where it is, are going to be hard pressed to do this very efficiently. And that's going to lead to a lot of dissatisfaction in regards to the customer experience."
Transparency

: RTLS centralizes inventory and location data, making it accessible to all with permissions. This allows anyone in the supply chain to pull and look at data that is relevant to them, increasing ease of communication and transparency among all stages of the process.

Automation Efficiencies

: automating the tracking process guards against disruptions like gaps in staffing or poor performance of physical inventories. As mandates and shutdowns affected staffing during the COVID-19 crisis, some retailers were left unsure of inventory levels for each SKU.6 Using RTLS prevents this issue by tracking and maintaining inventory digitally. This enables on-line order fulfillment and significantly reduces processing time for orders delivered to consumers and retail stores.

Contamination Prevention

: hospitals have found numerous uses for RTLS, including tracking equipment and patients. With designated areas for clean vs used items, hospitals can avoid cross-contamination and ensure a safer process for patients and staff.
Lululemon Has Success Using RTLS During the COVID Pandemic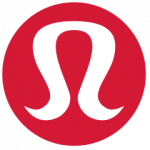 Those who had RTLS at the start of the COVID crisis quickly realized its advantages. Lululemon, a technical athletic clothes maker, noted the benefits of using RFID (one form of RTLS) during the pandemic.
Lululemon's CEO Calvin McDonald stated their success in a March 2020 earnings call: "With the use of RFID we can access product at any point across our network, not just DCs but at our stores as well from ship from store. So, it allows us to just regulate demand that we are seeing today online."
Conclusion – Why RTLS is Important in Supply Chain
We will be experiencing the effects of COVID-19 for years to come. Supply chains will continue to be scrutinized as demand swings and changing policies affect the way business is run.
The conclusion is that those who are continually pushing the bounds of technological innovation are better positioned to react to times of crisis. RTLS is a key technology that proved that point in 2020 and will continue to drive success for those adopting it going forward.
Index
About the Author
Elyse Cheatwood is our Marketing Manager. With ten years in marketing and ever-increasing knowledge of the Automated Identification Data Collection (AIDC) industry, she creates research-driven content based on market trends, industry updates and tech insights from reputable sources (including the professionals she works alongside).